Tackling climate action today, tomorrow and together.
Greater Manchester is adopting a clear and ambitious approach to climate action, driven by the science and evidence but with individual, community, industry and institutional action at its heart.
An approach that recognises the role we can all play in taking action to reduce carbon emissions and improve our environment and one that champions collective endeavour, partnership, innovation and positive action.
Where we all take action. Making better choices, smarter swaps, buying and consuming more consciously, replacing, re-using or reducing. Investing in and embracing more sustainable businesses, organisations, lives and lifestyles, today, tomorrow and together.
Greater Manchester has a history of industrial and people powered action. And we want to make Greater Manchester one of the best places in the world to grow up, get on in life and grow old. The Five Year Environment Plan brings together, and is a key part of, a set of bold plans for achieving that for our current and future generations. It sets out what we all need to do to tackle those challenges and make the most of the opportunities and benefits that will come from us all taking action.
Our vision…
We want Greater Manchester to be a clean, carbon neutral, climate resilient city-region with a thriving natural environment and circular, zero-waste economy where:
Our infrastructure will be smart and fit for the future: we will have an integrated, clean and affordable public transport system, resource efficient buildings, greater local community renewable energy, cleaner air, water and greenspace for all.
All citizens will have access to green space in every community, more trees including in urban areas, active travel networks, environmental education and healthy and locally-produced food.
Citizens and businesses will adopt sustainable living and business practices, focusing on local solutions to deliver a prosperous economy.
Our aims…
Mitigating climate change – For our city region to be carbon neutral by 2038 and meet carbon budgets that comply with international commitments.
Air quality – To improve our air quality, meeting World Health Organisation guidelines on air quality by 2030 and supporting the UK Government in meeting and maintaining all thresholds for key air pollutants at the earliest date.
Consumption and production – To put us on a path to being a circular economy, recycling 65% of our municipal waste by 2035 and reducing the amount of waste we produce.
Natural environment – To protect, maintain and enhance our natural environment for all our benefit, taking steps to implement and achieve environmental net gain.
Resilience and adaptation – To be prepared for the impacts of climate change and already be adapting to the future changes from any increase in climate shocks and stresses.
The Five Year Environment Plan
We face major environmental challenges that threaten the health and prosperity of our region. Greater Manchester is taking action with the 5-Year Environment Plan, launched at in March 2019 during the second Greater Manchester Green Summit.
The plan sets out our long-term environmental vision – to be carbon neutral by 2038 – and the urgent actions we all need to take in the next 4 years to help achieve this.
Five year plan for individuals
Five year plan for businesses
Our journey so far
Scroll through the timeline to see what we have achieved so far
Pre
2018
Natural Course project launched in Greater Manchester
Greater Manchester organisations will work together to deliver integrated water management solutions, tackling issues such as diffuse pollution from urban and rural sources and flood risk management.
Find out more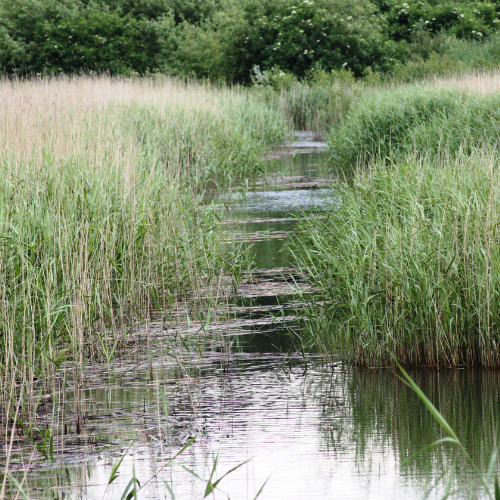 2018
Good Food Greater Manchester is Launched
The Good Food partnership is launched to address food poverty, waste, climate change, farming and biodiversity, social justice and, of course, health-related issues like obesity and diabetes.
Find out more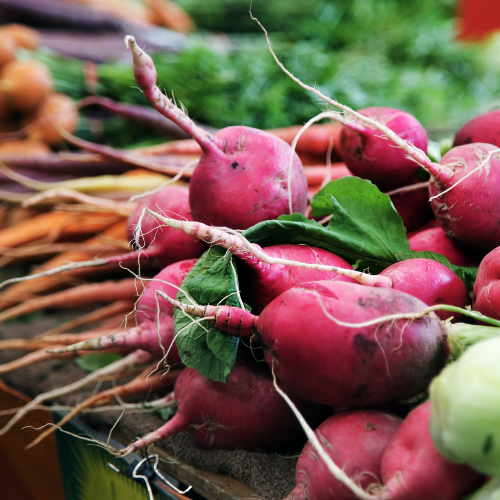 2018
Greater Manchester launches first city-region wide plan to drive down single-use plastics
Campaign puts Greater Manchester at the forefront of taking action to eliminate single-use plastics targeting hospitality businesses and local people, encouraging them to make the shift away from single-use plastics to renewable alternatives.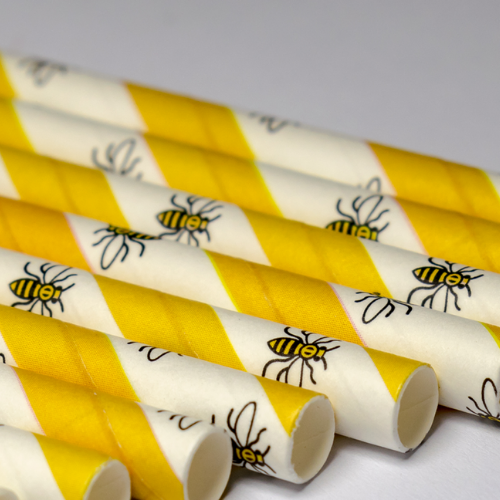 2018
Greater Manchester announces plans for 'Beelines' – the UK's largest cycling and walking network
Launch of a new plan to create a city-region-wide cycling and walking network made up of more than 1,000 miles of routes, including 75 miles of Dutch-style segregated bike lanes. The 'Beelines' network will be the largest joined-up system of walking and cycling routes in the UK and has been developed with all 10 Greater Manchester local authorities.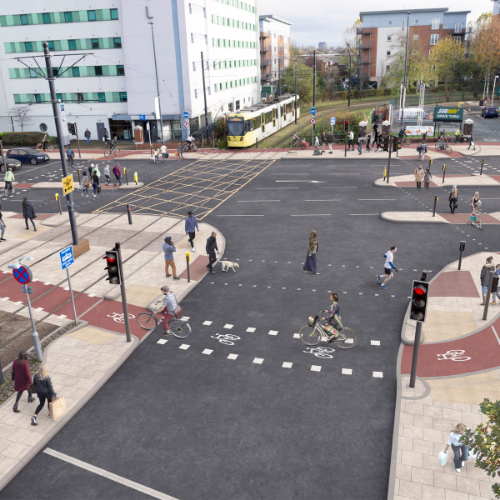 2018
Share offer launched to fund solar schools project
Greater Manchester Community Renewables Limited (GMCR) share offer is launched. A community benefit society, set up and run by volunteers to install community-owned renewable energy across Greater Manchester.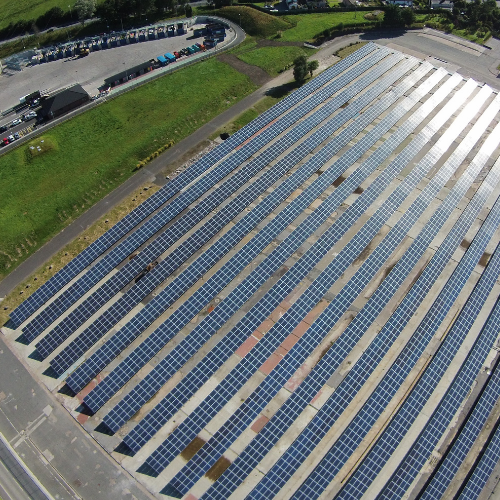 2018
Springboard to achieving new environmental vision for Greater Manchester agreed
Ambitious plans to make Greater Manchester one of the leading green city-regions in the UK and Europe were approved on 27 July 2018. The Mayor of Greater Manchester, Andy Burnham, together with local leaders, are aiming to bring Greater Manchester's date for achieving carbon neutrality forward by at least a decade to 2038.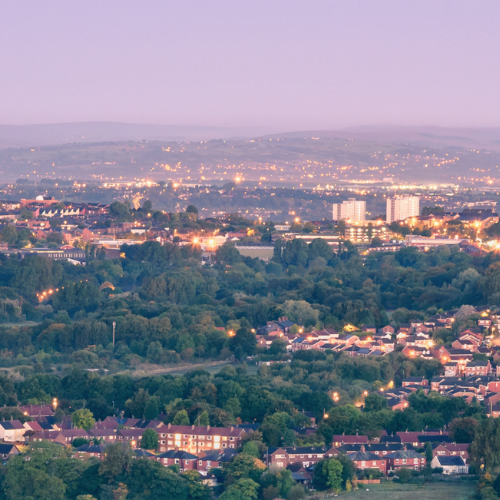 2018
Major brands pledge to make Greater Manchester's green city vision a reality
Companies in Greater Manchester pledge to ramp up their environmental commitments. Companies include Aldi, the Co-op, United Utilities and Manchester Airport Group.
2018
Greater Manchester makes international pledge to tackle climate change
Greater Manchester takes its place on the world stage to declare its commitment to tackling climate change.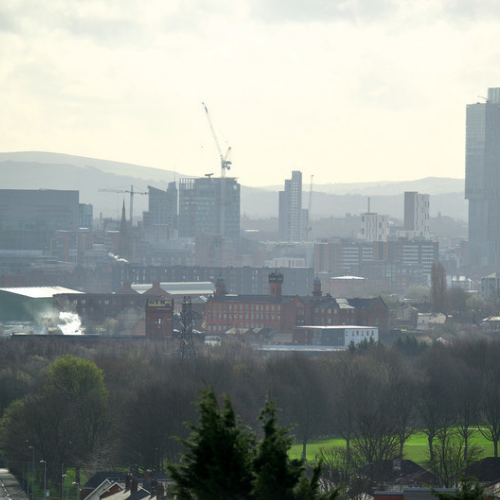 2018
Life-saving air quality and climate change plans published
The Greater Manchester Low-Emission Strategy, Air Quality Action Plan and Climate Change and Low-Emission Implementation Plan are launched.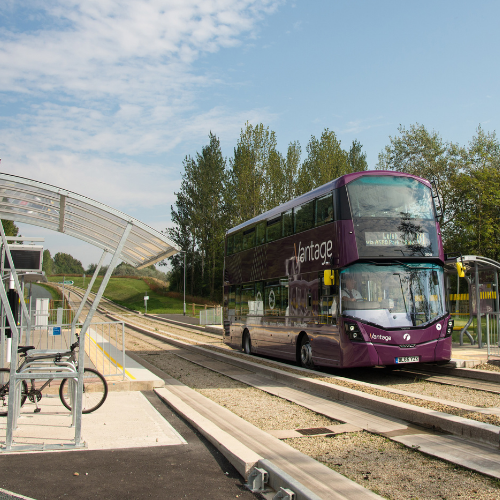 2018
Greater Manchester chosen as green pioneer for the urban environment
Greater Manchester chosen as one of four UK settings to pioneer new ways of working in order to better protect and enhance our natural environment. The 'Urban Pioneer City Region' will bolster the region's green credentials and provide a significant boost to its ambition to become the greenest city region in the UK.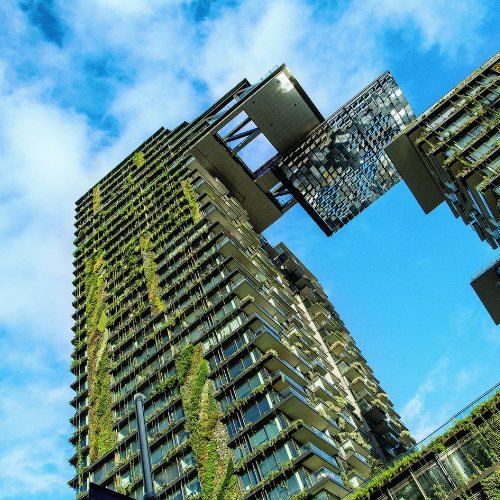 2019
5-Year Environment Plan launched for Greater Manchester
The second Green Summit saw the launch of the 5 Year Environment Plan for Greater Manchester . An ambitious plan setting the action needed to make sure that we make fair contribution to tackling climate change and that we protect and enhance our city region's natural environment.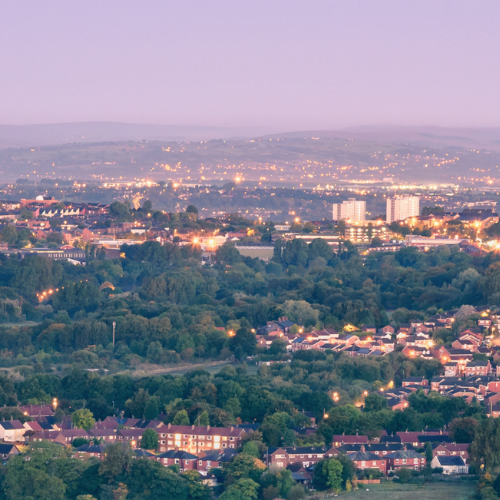 2019
Greater Manchester Green Summit 2019 – Five years in seven hours
This year's summit saw the launch of The Five Year Environment Plan for Greater Manchester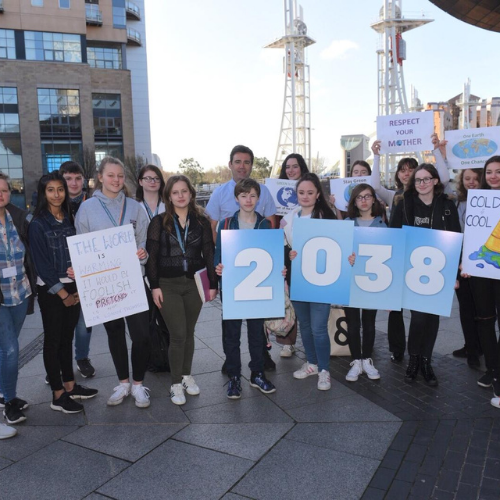 2019
Low cost green energy offer launched exclusively for Greater Manchester residents
Homes in Greater Manchester offered an exclusive green energy deal, backed by renewable electricity generated in the North West of England.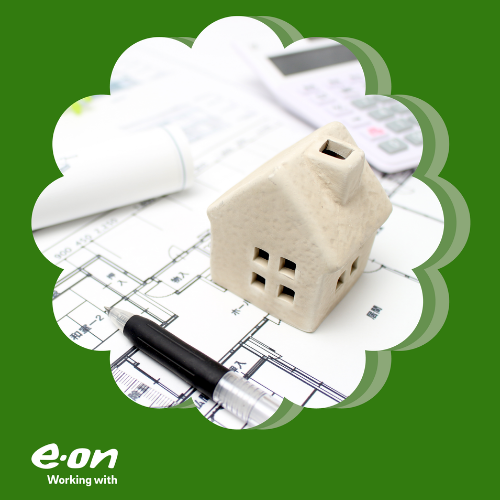 2019
Ground-breaking IGNITION project starts in Greater Manchester
Partners across the city-region sign a multi-million pound European contract to develop innovative ways of financing natural solutions to deliver resilience to increasingly extreme climate hazards.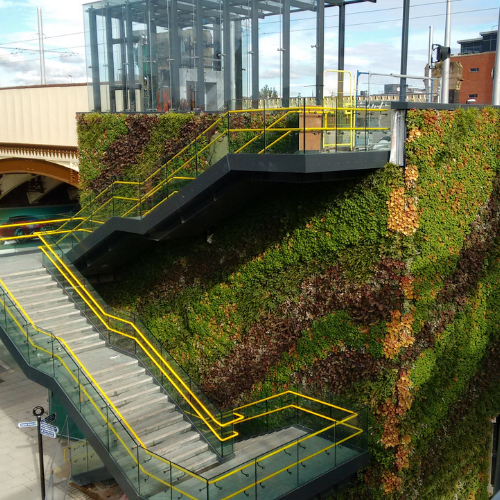 2019
Work starts on the first Bee Network Project: Wigan's Muddy Mile
Work begins to deliver the first scheme as part of Greater Manchester's Bee Network – a plan for the UK's largest cycling and walking network launched in 2018 by Cycling and Walking Commissioner Chris Boardman.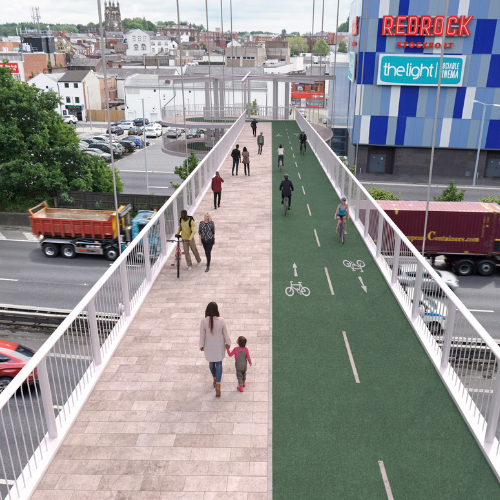 2019
Combined Authority declares climate emergency
The Greater Manchester Combined Authority (GMCA) formally declares a climate emergency.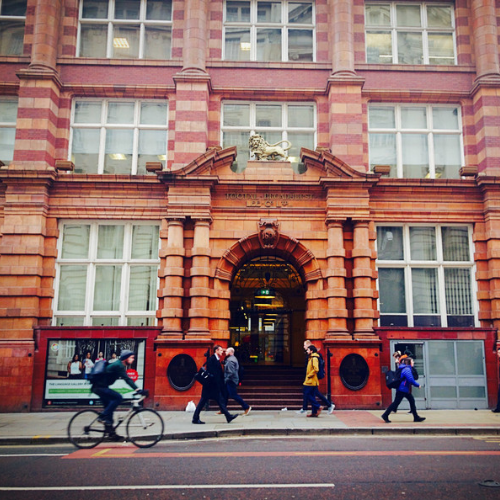 2019
Solar Together launches for Greater Manchester residents
Group-buying for solar panels and battery storage launches in Greater Manchester deliver more local renewable energy and reduce carbon emissions
2019
Greater Manchester's Pilot Scheme launched to Restore Vital Peatland
The pilot is one of five initiatives across England supported by DEFRA. Designed to play an important part in developing a new England Peat Strategy (EPS).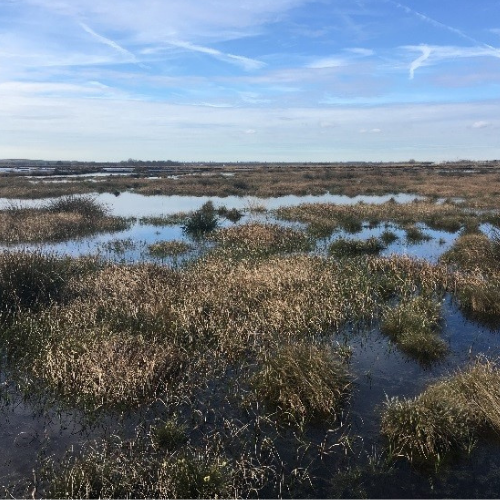 2019
Greater Manchester gets 'A' rating on climate
GREATER Manchester ranked as one of the top global regions taking action on climate change by an international charity that measures environmental impact.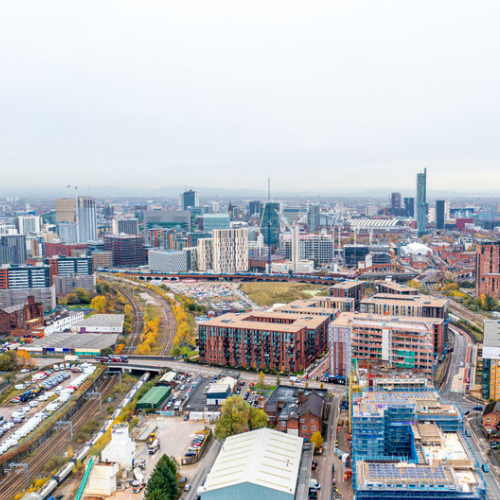 2020
Groundbreaking 'greenprint' launched for Greater Manchester
All Our Trees Greater Manchester Tree and Woodland strategy launches with clear objectives on how to maximise the benefits of our trees and woods in relation to tackling carbon, air pollution and flooding.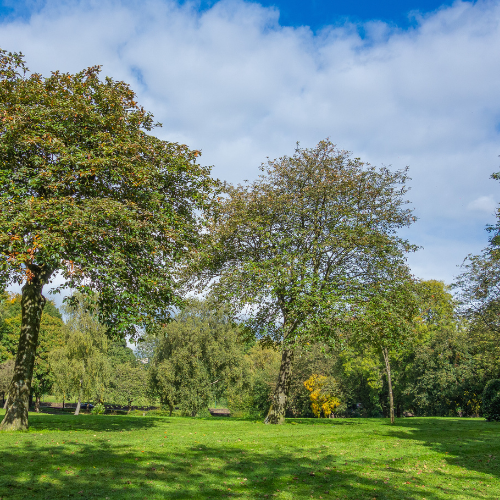 2020
Greater Manchester Confirmed as Pilot to Help Recovery of England's Nature and Wildlife
Greater Manchester chosen as one of five areas set to receive a share of a £1m fund from the Department for Environment Food and Rural Affair to set up a Local Nature Recovery Strategy (LNRS) pilot.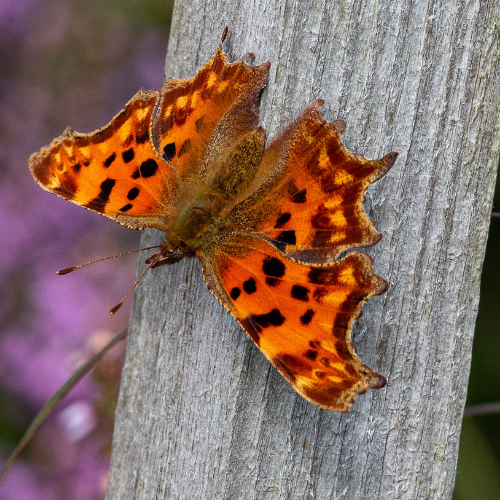 2020
Pioneering renewable energy project launched
Energy Systems Catapult and five local authorities in Greater Manchester to pioneer a clean energy project to develop 10 renewable schemes across the city and create a blueprint that can be replicated in other regions across the UK aiming for Net Zero carbon emissions.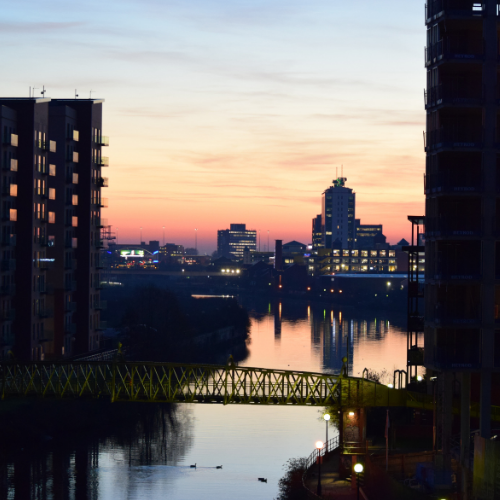 2020
Proposal launched for new Energy Innovation Agency (EIA) in Greater Manchester
A new Energy Innovation Agency (EIA) to be established between three Greater Manchester universities, local government and industry has been announced today with the aim of kick-starting a decade of clean energy innovation to meet the region's 2038 carbon neutral target.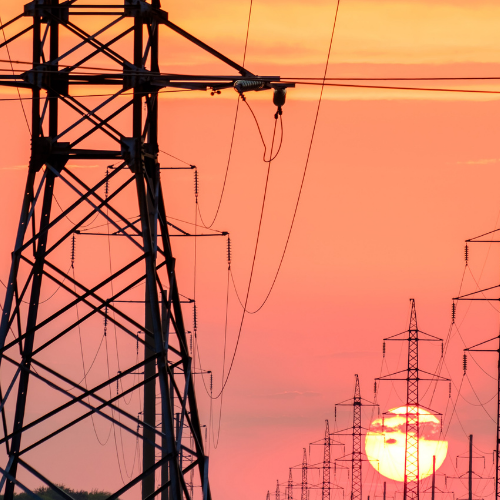 2020
Green Summit 2020 goes online
2020 online summit demonstrates what actions have been taken towards the Five-Year Environment Plan and how we continue to address the climate emergency.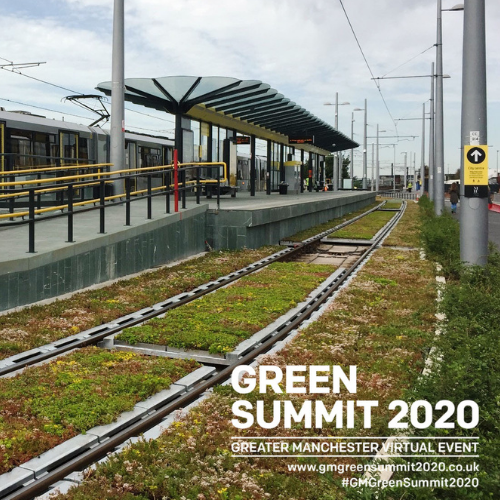 2020
Construction begins on ground-breaking Energy House
The University of Salford's cutting-edge Energy House 2.0 allows researchers and technology developers to test energy use in houses built inside two giant weather-controlled chambers. The £16 million facility will be able to create snow, rain, wind and sun via a state-of-the-art heating, ventilation and air conditioning (HVAC) system.
2021
Greater Manchester plans to deliver a smarter local energy system
Greater Manchester's Local Energy Market project sets out ambitious plans to revolutionise the use and distribution of energy across the Greater Manchester region, supporting a low carbon future with the goal of becoming carbon neutral by 2038.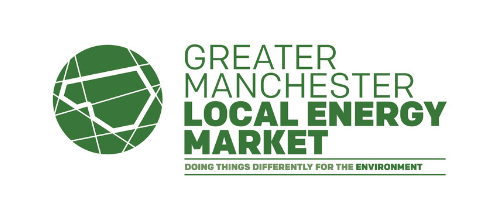 2021
Greater Manchester awarded £78m to fund energy efficiency upgrades to public buildings
Buildings and organisations across the public estate set to benefit from retrofitting measures including Manchester University NHS Foundation Trust, Greater Manchester Fire and Rescue Service, Transport for Greater Manchester, Greater Manchester Police, the Royal Northern College of Music, the National Cycling Centre, and facilities including leisure centres, schools, and offices.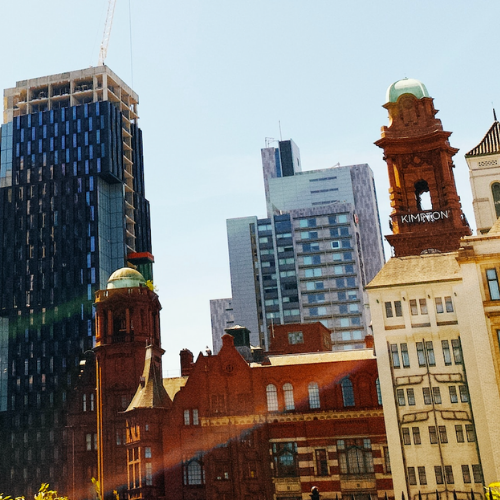 2021
New Community Fund launched for community-led initiatives to cut waste and promote sustainability
The Community Fund is a joint Recycle for Greater Manchester (R4GM) and SUEZ initiative to support Greater Manchester community and voluntary sector groups to deliver projects that help to reduce household waste in Greater Manchester.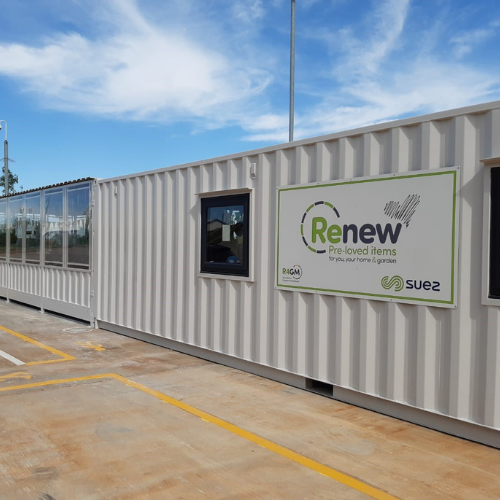 2021
Retrofitting Task Force launched to drive forward plans for low-carbon homes across Greater Manchester
The new task force will outline how home and building improvements can take place on a mass scale, while identifying opportunities to boost new skills, create good jobs, and drive investment in low-carbon industries.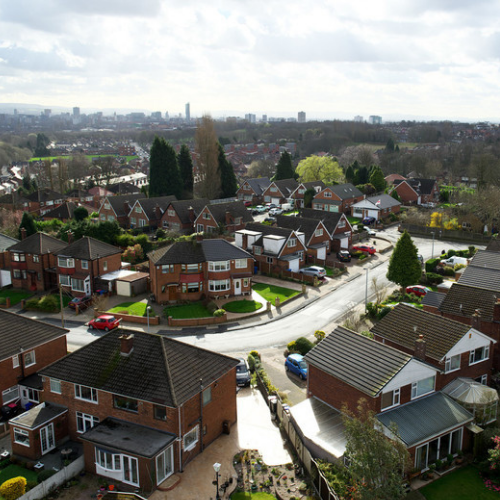 2021
Greater Manchester publishes Clean Air Plan, with over £120m secured to support vehicle upgrades
City-region publishes its final Clean Air Plan, with an anticipated launch date of 30 May 2022 for the introduction of its Clean Air Zone.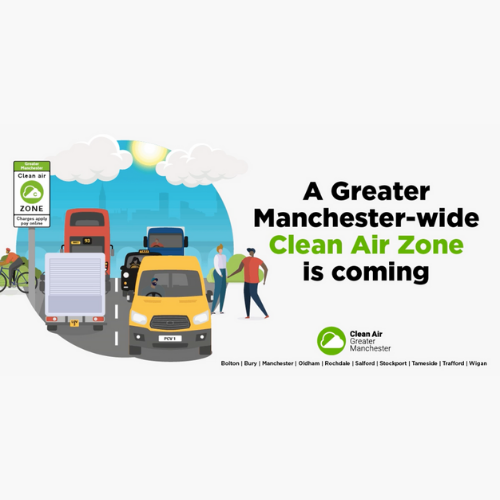 The GM Green City teams working hard to make a difference
Click on the departments below to find out more about their work and achievements.