The Challenge
Currently we produce way too much waste that causes damage to our environment. We pollute the air when we make things. We increase carbon and greenhouse gas emissions when we dispose of the things we no longer want. And we pollute our land and rivers when our rubbish ends up as litter.
We want to build a Circular Economy in Greater Manchester and stop the cycle of making, buying, using, and then throwing away. A place where we make better products that last longer and are made and packaged from recycled or more eco-friendly materials. Things that can be repaired, reused and every bit can be easily recycled. Creating new products from old ones. In a Circular Economy, if your washing machine stopped working it would be designed to be easily repaired. When it eventually broke, it would be collected, taken apart and the materials would be reused and recycled.
There are small changes we can all make too. If each one of us made a change it would make a big difference!
Sustainable Consumption and Production (SCP) Plan
The Greater Manchester SCP plan was launched in July 2022 and covers 4 key priority areas:
Moving to a Circular Economy
Managing Waste Sustainably
Reducing Food Waste
Moving to Sustainable Lifestyles
It provides the framework for Greater Manchester's key activities over the next few years and will be delivered by a Challenge Group of public, private, third sector and academic partners, formed under the Greater Manchester Mission Based Approach.
Read the full plan
What we need to do
To have a positive effect in Greater Manchester we need to:
Stop producing so much waste. Instead of making, using and throwing away, we need to re-use, mend and design things that are better for our planet.
Cut pollutants that factories and industry produce. Industrial emissions need to fall by just over a third by 2025 and up to two thirds by 2040.
Recycle all we can. Making sure we are putting the right things in the right bin. By 2035 we need to be recycling 65% of what we throw away. Now we are recycling just 48%.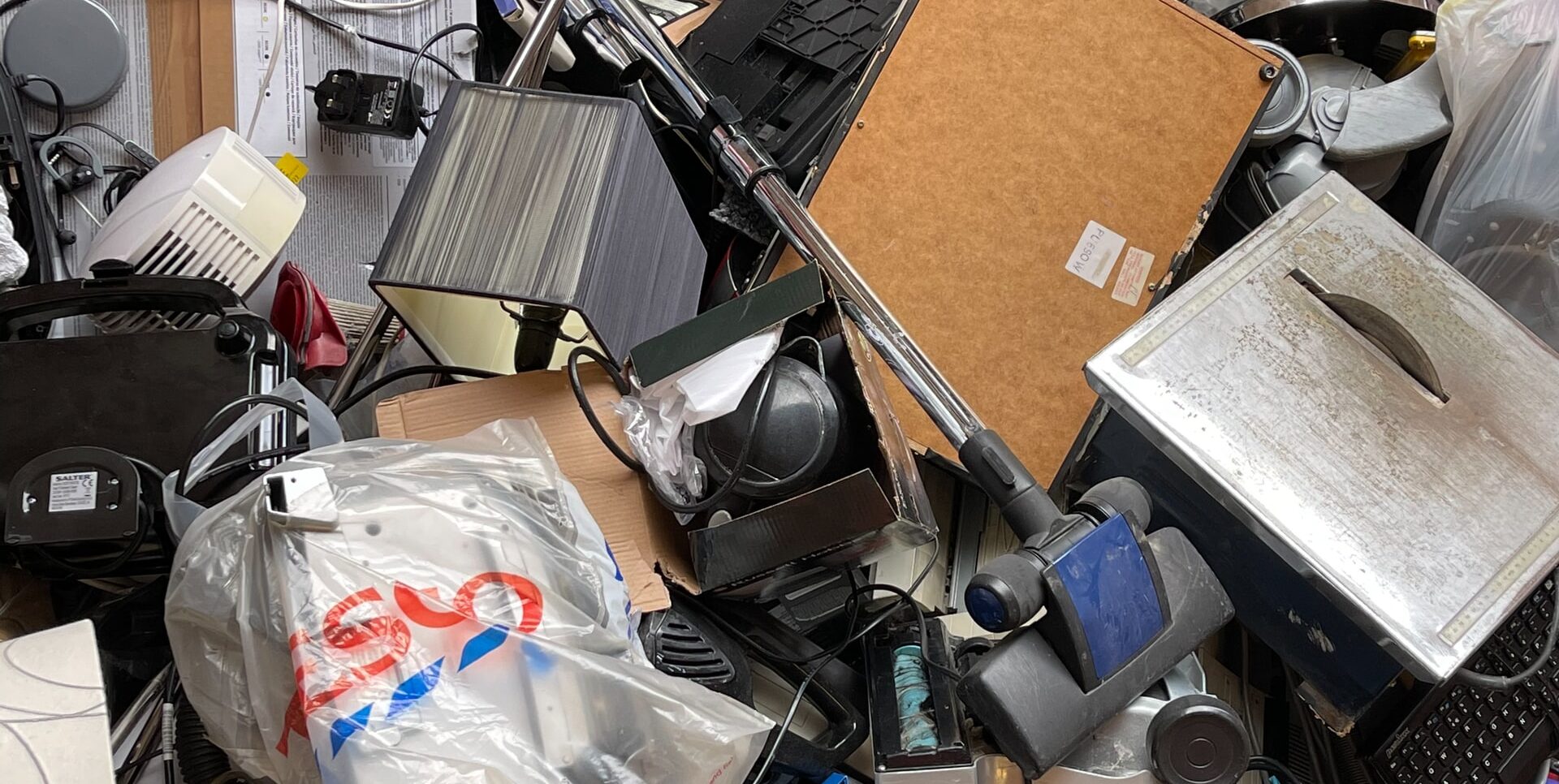 What are we doing?
We are working with lots of people and organisations across Greater Manchester to raise awareness of the benefits of becoming more circular and manage our waste better. This is called our mission-based approach.
We are:
Supporting new ideas to help us recycle more, make better products that use less raw materials and create less waste.
Building on the Plastic Free GM campaign and Plastic Pact for the public sector to reduce avoidable single use plastics.
Developing a Zero Waste Strategy to set out our approach to becoming a zero waste city region.
Producing a Food Vision, a web-based toolkit and a delivery model to explore how Greater Manchester can become a sustainable food city region.
Raising awareness in the Public Sector with more training on carbon literacy and looking at how we can embed sustainable procurement within our organisation.
Delivering communication campaigns to help people and businesses to reduce, reuse and recycle as much as they can, including the launch of three new ReNew shops to rehome preloved household items.
And we have launched this new website to show the progress the city region is making in achieving its long-term environmental vision and becoming carbon neutral by 2038.
Take a look at some of our work in Greater Manchester