Lunchtime Walk: The perfect ten birds of Greater Manchester
Lunchtime Walk: The perfect ten birds of Greater Manchester
18 October 2021 @ 11:50 am

-

12:30 pm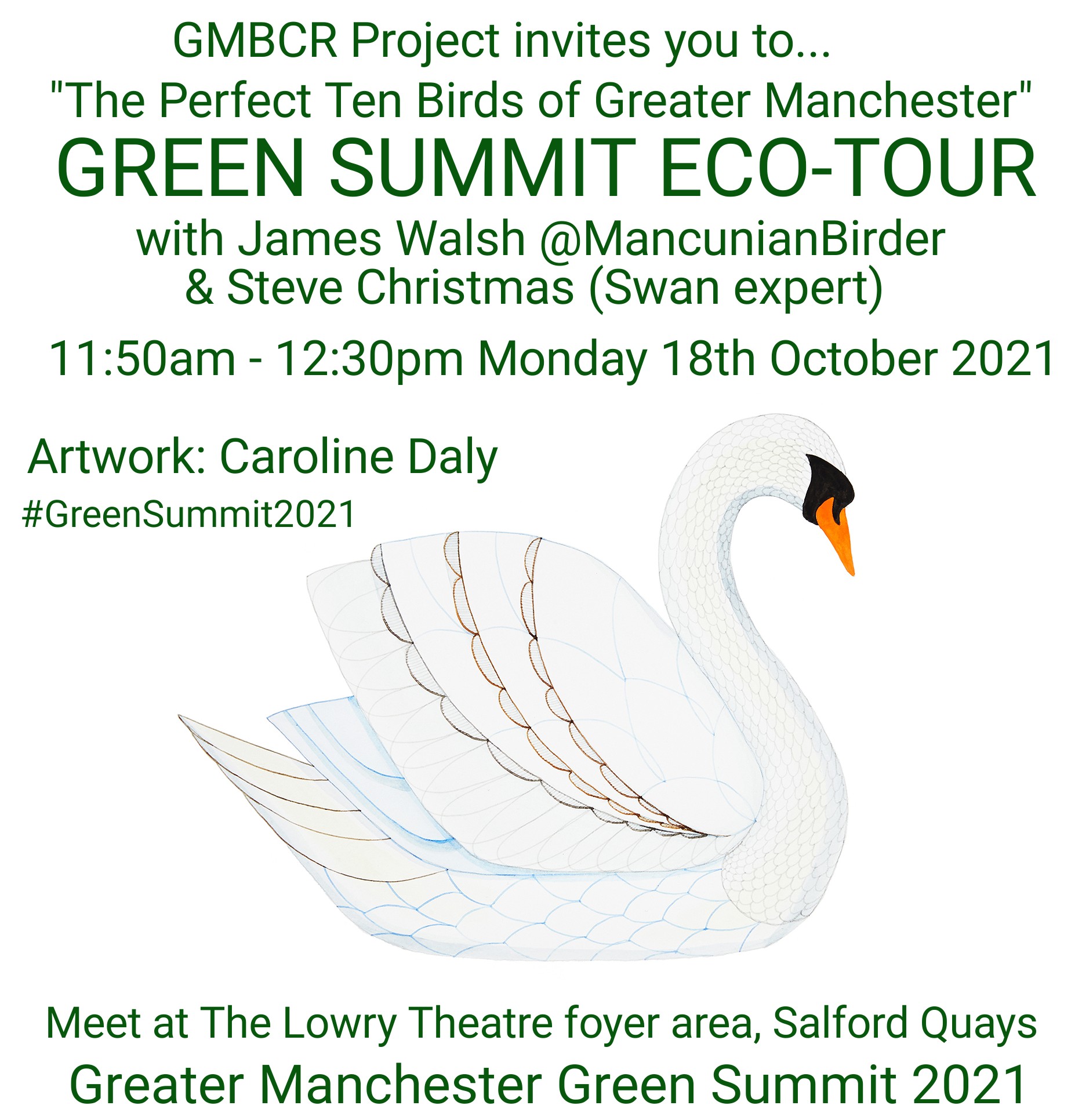 James Walsh, aka The Mancunian Birder, invites you to swan around the docklands on Monday 18th October from midday to 12:30pm.
Meet in the foyer area of The Lowry at 11:50am for a lunchtime walk to see the birds of Salford's docklands.
James says " We might manage to see The Salford Docklands Big Five – Mute Swan, Cormorant, Lapwing, Grey Heron and Kingfisher, and we might see Peregrine Falcon, Little Egret or Goldeneye if we are lucky. The Mute Swan has risen to prominence in Salford and there is a big campaign for this species to be the official bird for the borough as part of The Perfect Ten. Join us to take a closer look at these serene birds and learn some interesting facts.
The Mayor of Salford, Paul Dennett, recently answered a journalist's question in a very positive manner about finding a "Perfect Ten" bird species for Greater Manchester and a bird for the Salford borough.
The Greater Manchester Green Summit 2021 on The Quays is another important step towards an Eco-Tourism Plan for the city region and towards putting the biodiversity crisis on the same importance level as the climate emergency. This summit is the first to take place in the United Nations Decade on Ecosystem Restoration, 2021-2030."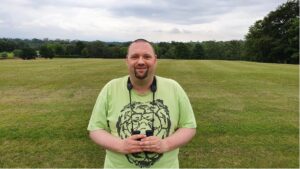 James Walsh is the originator of the Greater Manchester Birding City Region (GMBCR) Project and is the author of the books,  "The Northern Greenhouse – A New Vision Of The North", "The Birds of Salford Docklands", "Fruitful Futures: Imagining Pomona", "The Big 400", "Greater Manchester Birding City Region" and "Birding Oldham".
Links
The Birds of Salford Docklands
The Salford Docklands Project on BBC "Urban Jungle"
The Greater Manchester Perfect Ten
Mute Swans on Salford Docklands
ITV Granada – Swan For Salford As Birds Chosen To Represent Greater Manchester's boroughs