Greater Manchester is one of five areas set to receive a share of a £1m fund from the Department for Environment Food and Rural Affair to set up a Local Nature Recovery Strategy (LNRS) pilot.
As part of the Local Nature Recovery Strategy (LNRS) pilot, Greater Manchester in partnership with Natural England, will:
develop a set of maps which show most valuable existing sites and habitats for wildlife
use these maps to identify opportunities for recovering nature – for wildlife, for people and as a contribution to tackling climate change and improving the environment
bring a broad range of groups of people together to identify and agree priorities for restoring nature.
Work will include examining opportunities for natural flood management, tree planting, improved access to green spaces and peat restoration, all of which are important for both healthy communities and in the fight against climate change.
It will build the city-region's work as the Urban Pioneer, the home of testing new tools and methods for investing in and managing the natural environment under the government's 25 Year Environment Plan.
Greater Manchester was chosen due to the partnerships established, the ambitions set out in its Five Year Environment Plan and the work carried out on Greater Manchester's natural capital accounts, a natural capital investment plan and mapping of opportunities for enhancing its natural capital.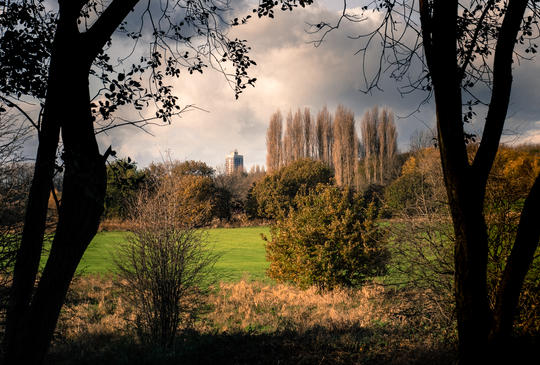 Mayor of Greater Manchester Andy Burnham said:
"The last five months have seen many people appreciate and value the nature on their doorsteps even more, and enjoy the benefits that it can bring to personal health and mental well-being.
"It's therefore essential that we do all we can to not only protect but enhance those natural habitats and the positive impact they have.
"This pilot will help us build on the innovative work we've carried out in Greater Manchester and create a blueprint for restoring and enhancing nature for the benefit of all.
"Being selected as a pilot area is testament to the partnership working that's already taking place across our city-region, delivering on the ambitions set out in our Five Year Environment Plan.
"We'll be drawing on this experience as we develop a Local Nature Recovery Strategy that's right for Greater Manchester."
The LNRS will help bring a broad range of groups together – from landowners to businesses to local communities – to deliver priorities for nature recovery at a local and national level and the pilots will help kick-start the creation of over a million acres of habitats for wildlife.
Natural England partnership and innovation manager for Greater Manchester, Dave Bell said:
"Being chosen as one of the pilots for the Local Nature Recovery Strategies is a fantastic opportunity for Great Manchester to continue to develop a thriving natural environment for the benefit of wildlife, residents, businesses and visitors.
"We are working with Greater Manchester Combined Authority and engaging with partners across the region to make the most of this opportunity."
The pilots will run until March 2021 and extract learning throughout the projects to develop LNRS policy to inform strategies in other areas.
Natural England chair Tony Juniper said:
"If we wish to have rich and abundant wildlife, more carbon captured in trees, soil and hedges, better protection from extreme weather and enough places for people to gain the wellbeing benefits of good quality green spaces, then we must invest in nature's recovery, and at scale.
"National ambitions for Nature's recovery will need to support local action and today is a significant milestone in doing just this. We look forward to working with our partners in these five areas to create bigger, better and more connected natural places to halt and then reverse the decline in our environment."
While five areas will drive the first pilots, the forthcoming Environment Bill will go even further – requiring all areas in England to establish LNRSs.
Environment Minister Rebecca Pow said:
"Coronavirus is shining a light on the importance of our natural world, and the positive impact nature can have on our health and well-being.
"These first pilots will be a key part of our green recovery and help kick-start the creation of over a million acres of joined up habitats that people can enjoy across the country."
The other pilots will be led Northumberland County Council, Cumbria County Council, Cornwall Council and Buckinghamshire County Council.
The LNRSs will underpin the new Nature Recovery Network (NRN) – a flagship element of the government's 25 Year Environment Plan. The NRN will benefit people and wildlife by increasing, improving and joining-up wildlife-rich places across England. It will create or restore 500,000 hectares of wildlife habitat outside protected sites, more effectively linking existing protected sites and landscapes, as well as urban green infrastructure (such as trees, hedgerows, parks, fields, forests) and urban blue infrastructure (such as rainwater tanks, bioswales, rivers, canals, ponds, wetlands, and floodplains).