The Green Summit was held from 21st-24th September, with each day highlighting a key topic from the Greater Manchester Five-Year Environment Plan:
Monday: Natural Environment
Tuesday: Green Transport and Energy
Wednesday: Waste, Resources and Buildings
Thursday: Build Back Better – this day was chaired mainly by Mayor Andy Burnham and had an international focus
This year we aimed to demonstrate what actions have been taken towards the Five-Year Environment Plan and how we will continue to address the climate emergency.
Over the course of the week we heard from special guests and keynote speakers that included Head of the Environment Agency Emma Howard Boyd, Olympic cyclist Chris Boardman, and Professor Brian Cox, all giving their perspective on the sustainable actions we need to take over the next few years. This Green Summit had a particular focus on young people and providing them with a greener future, so we were able to give a platform to the Greater Manchester Youth Combined Authority who held a segment each day.
Read on for the highlights of the Greater Manchester Green Summit 2020.
Monday: Natural Environment
Emma Howard Boyd talked about the global challenges of the climate crisis and ecological emergency, the changes the Environment Bill will bring, how the EA is contributing to this agenda nationally, engaging, motivating and empowering young people to get involved in the green future of Greater Manchester.
We took a virtual eco-tour of the new Grow Green nature-based solutions park in West Gorton, Manchester. Named 'The Park That Drinks Water' the project looked at providing a more climate-resilient future for the region through green spaces as well as giving community areas to local groups so they can come together and grow their own produce.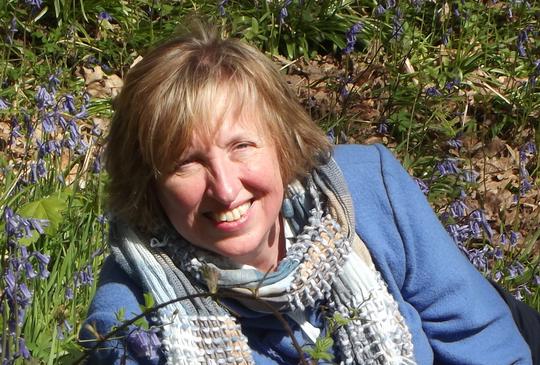 Anne Selby, Chair of the Natural Capital Group and CEO of The Wildlife Trust for Lancashire, Manchester and North Merseyside, gave us a key update on the work of the multi-partner Natural Capital Group and showed the first screening of our Natural Environment film: Putting Nature at the Heart of Greater Manchester. You can watch the film on our social media account, @GMGreenCity.
Green Summit Natural Environment sessions
Tuesday: Green Transport and Energy
To start off the day, we heard from Chris Boardman OBE, British Olympic Cyclist, on our plans to become more active as a region. You can watch the day's Q & A to find out more about the future of green transport in Greater Manchester.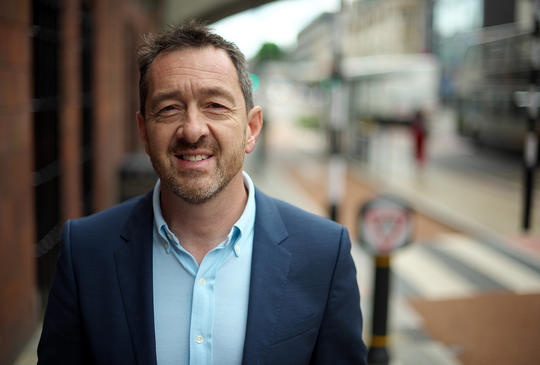 Electricity North West's Helen Boyle, Strategic Decarbonisation Manager, gave the top 5 things businesses can do to decarbonise. Businesses use two thirds of the electricity supply in Greater Manchester. Electricity North West encouraged viewers to play their part in decarbonising and switching to more energy efficient forms of technology.
Greater Manchester is currently participating in the DEEP Heat Decarbonisation Delivery Plan programme. This work, which is being managed by BEIS and delivered by AECOM, is focussed on identifying opportunities for delivering the large-scale roll-out of retrofit, heat pump and heat network projects and developing these to outline the business case. This session gave us a whistle-stop tour of the amazing work being done as part of the programme.
Green Summit Green Transport and Energy sessions
Wednesday: Waste, Resources and Buildings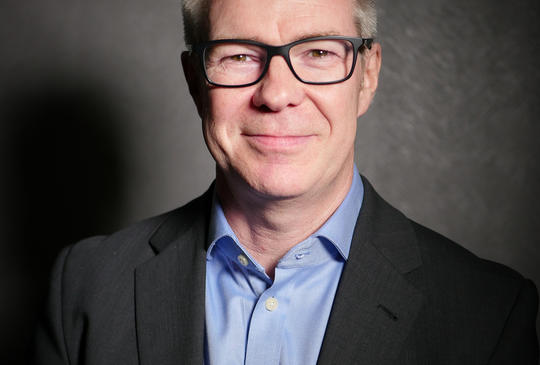 John Scanlon, CEO of SUEZ, talked about managing waste sustainably in Greater Manchester as well as the achievements SUEZ has made since taking over the Greater Manchester Waste and Recycling contract.
Jess from the GMCA Recycle 4 Greater Manchester team showed us how to recycle in a fun and educational video aimed at the younger audience.
Dr John Hindley, Head of Twelvetrees Consulting, explained how decarbonisation of our buildings is one big step we can take on the road to 2038. This webinar showed the progress of Greater Manchester's public estate to support our Five-Year Environment Plan.
Green Summit Waste, Resources and Building sessions
Thursday: Build Back Better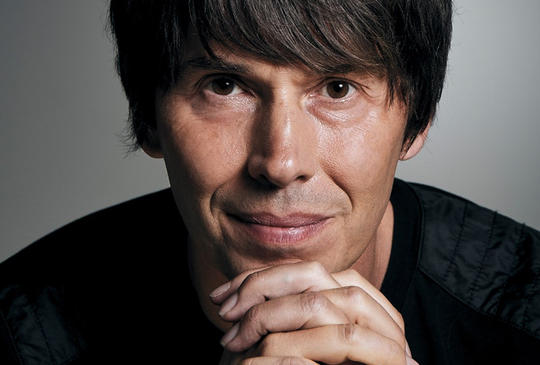 The final day of the Summit brought everything together and looked at how Greater Manchester plans to build back better (and greener) in the face of COVID-19.
On Thursday morning, Andy Burnham and Lily Rimmer (GMYCA) welcomed Professor Brian Cox to the stage. The trio explored the role science can play to not only help address the pandemic but how the authority of scientists can help to influence policy as we address the climate emergency.
The week was brought to a close with a lively discussion hosted by Deborah Seward, Director of the UN Regional Information Centre. This live panel discussion brought together Manchester Mayor Andy Burnham and the mayors of Oslo, Barcelona, Porto and Boston to explore how to put sustainability at the top of the world's Build Back Better agenda.
Green Summit Build Back Better sessions
Thank you!
We wanted to say a massive thank you to everyone who came to this year's virtual Green Summit and to everyone who supplied us with such amazing content!
Missed this year's Green Summit? You can still access all the content from this year's digital event until 31st December 2020. Register on the Green Summit website for access to this fantastic four-day event.
See you again next year!