Our homes use 35% of our energy and emit 20% of our carbon emissions. We are living in some of the draughtiest homes in Europe, meaning that keeping them warm and comfortable is more expensive for residents and results in more wasted energy.
Through the first wave of the Social Housing Decarbonisation Fund, Greater Manchester Combined Authority (GMCA) aims to address fuel poverty, support green economic growth, and continue to deliver a carbon neutral Greater Manchester by 2038.
In late 2021, GMCA and ten social housing partners came together to bid for the first wave of the Government's Social Housing Decarbonisation Fund to improve the energy efficiency of 1,286 of their least energy efficient properties, which mostly fall below an Energy Performance Certificate (EPC) Band C.
GMCA was awarded funding towards a £19.6 million scheme in early 2022, with the consortium of partners then starting engagement work with residents and potential suppliers of energy efficiency measures and low carbon technology. This 'retrofit' project is being delivered by ten GM social housing partners: First Choice Homes Oldham, ForHousing, Jigsaw Homes, Mosscare St Vincent Housing, Rochdale Borough Housing, Salix Homes, Six Town Housing, Stockport Homes Group, Wythenshawe Community Housing Group, and Your Housing Group.
Key elements of the programme include embedding a start-to-finish tenant engagement process, compliant installation of measures, ensuring minimal disruption to residents, and providing information and support for the resident during the handover of their new low carbon technology. Partners are continually learning from each other as they improve different types of properties, in age, size, and style across the Greater Manchester city-region. The programme is primarily focused on fabric improvements for 1,286 social homes, e.g., loft, cavity wall, and underfloor insulation measures, with these complimented by modern, environmentally friendly technology such as air source heat pumps and solar PV.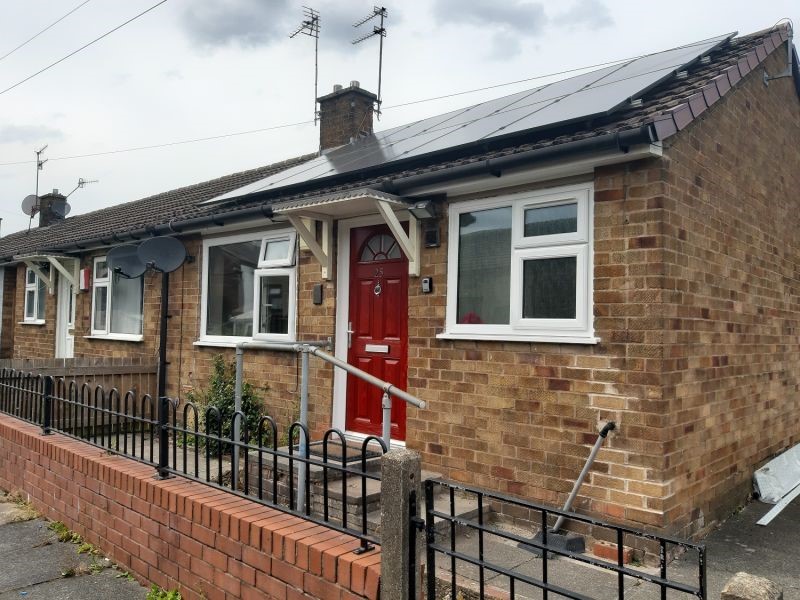 There are many reasons why energy efficiency improvement programmes are so important. In addition to reducing carbon emissions and therefore benefitting the environment, residents will also directly benefit from reductions in energy use, with their homes also feeling warmer and more comfortable. These improvements will reduce the risk of people needing health and social care, due to the health risks posed from cold, poorly insulated homes.
Programmes of retrofit also contribute to long-term economic growth and the creation of green jobs, by providing suppliers and installers with the confidence to invest in the green skills necessary to build resilient local and national supply chains.
What are we doing as part of the programme?
As a priority, we are ensuring all the homes included in the programme are well-insulated in a 'fabric first' and low regrets approach – by focusing on reducing a home's heat loss through multiple, targeted measures, you can achieve a low carbon, sustainable home that is affordable to heat for residents in the long-term.
Without adequate insulation, indoor temperatures are difficult to maintain, and homes can lose up to 45% of their heat, according to the Energy Savings Trust. If the temperature drops very quickly once the heating goes off, the home is unlikely to be properly insulated and consequently more energy will be used to warm the home back up to a comfortable level.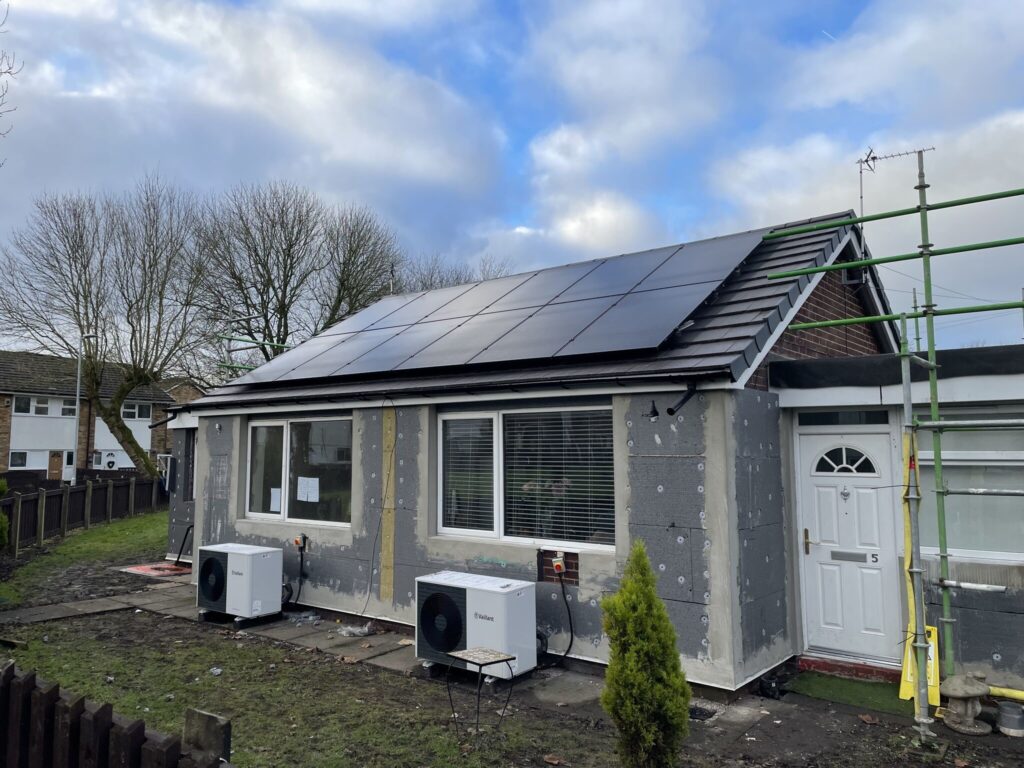 This programme is just the beginning of a larger programme of energy efficiency improvements across the region. Through working together to identify where the partnership can make further energy efficiency improvements, a second bid for a £97.5 million scheme has recently (November) been submitted to BEIS. We are hoping to hear back on the progress of this bid early 2023, with fingers crossed for a successful outcome.
---