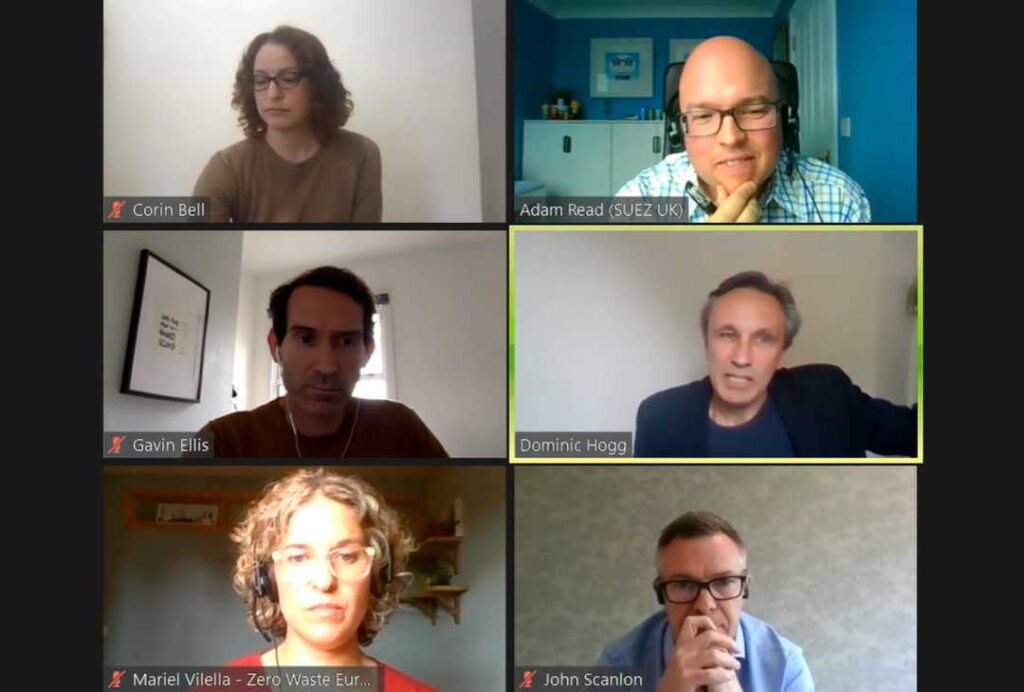 How do the panel think we can ensure sure that 'low / no regret' domestic heat interventions are deployed now, at scale, without undermining development and deployment of domestic H2?
Home and Commercial Business owners need to have more confidence in connecting to district heat networks on long term contracts. That means that heat as a deliverable service needs to be regulated in the same way electricity and water is now.
With green H2 viability for domestic heating still at an early stage, starting with the conversion of specific homes to existing technologies would be preferable. This can involve e.g. off gas-grid homes, but also a zoning approach to analyse the most adequate solution for different areas.
Educate the homeowner. Identifying areas/zones where non-gas solutions are more likely, or where use of hybrids adds value. Green Homes grant can support Heat Pump installs for the next 6 months.
How do we encourage people to start installing solar panels again?
Education and marketing of existing beneficial schemes (e.g. iChoosr) and also public marketing when firms and homes do install solar. Will lead to a knock-on effect. More demonstrators – for example solar plus battery storage so that organisations can see what works financially and energy-wise.  A mixture of incentives and benefits that focus on motivations for buying.
We need to acknowledge and promote those businesses who do install, so that those who don't feel they are missing out on a marketing/brand or other intangible benefit.
Smart local systems to maximise solar output where there are local constraints on exports.
Create or endorse a trusted source for information and works.
How are Greater Manchester councils going to enable more local organisation?
Suggestions taken from the GM Energy Challenge group include:
Facilitating an SME channel
Provide a robust way to assure consumers about suppliers
Lobby government to ensure that the polluter pays – carbon taxation and the removal of the environmental levies from electricity
Work with local suppliers
Open up Challenge Groups to a wider audience to increase membership.
Local ambassadors.
The Navigant pathway work is really interesting and clear. But I feel that the reliance on hydrogen in the buildings sector is risky. If we're talking about 100% hydrogen ready boilers, then the risk is that these will be installed instead of heat pumps over coming years and then if green hydrogen is not available as expected we're stuck with lots of gas boilers and net zero becomes impossible. How will you manage this risk and have Navigant considered other pathways that assume higher levels of electrification and less hydrogen in the buildings sector?
We expect hydrogen to be considered alongside other measures to makes homes net zero. Rather than a competing technology it will be complementary. The government are thinking through how the rollout of heat decarbonisation should happen to ensure the best solution for consumers. This includes all technologies such as heat pumps, district heating, hydrid heating systems and hydrogen. We expect planning will need to be regional given that all technologies will be needed in different places dependent on building properties, regional differences, consumer disruption and of course economics. Our focus as gas distribution companies is to demonstrate that it is safe and possible and ready for when and if it is needed.
Which of the energy targets set out in the environment plan are on track, and how can we do more to reach them?
The deployment of renewable energy generation locally in Manchester is our key challenge – we need to demonstrate to the businesses of Manchester how attractive installing PV can be and make its deployment the socially acceptable thing to do.  Engage the business community beyond the usual suspects.  Focus on one or two specific projects at any one time.
What should be the priorities for STEM education in schools if we are to convince the next generation of the need for this challenge and to give them the basic skills?
GMCA have developed a STEM Framework (link below) to drive collaboration and shared messages around STEM in GM. It sets out clear objectives for young people, skills providers, employers and the wider GM community. It prioritises activity which supports young people and their influencers to understand the opportunities in STEM and value their STEM skills qualifications and competencies as a way to increase life chances. It sets out the need to raise the profile of STEM in GM and the importance of employers influencing the skills system.
Now more than ever our young people and their influencers need to be able to see the opportunities STEM brings them. Intelligence shows us that STEM sectors and skills have remined some of the most resilient during the pandemic and continue to be areas of our economy where we have the opportunity to build back better, greener and with increased productivity. GMCA are working to gather intelligence around our STEM sectors and translate this message around job opportunities, pathways and skills development for young people and their influencers. Bridge GM and our wider ecosystem of STEM inspiration organisations provide the infrastructure to deliver these STEM messages and engage employers. GMCA are prioritising STEM and has committed to delivering a STEM Reboot Programme over the next 6 months to start in November. Further details will be released shortly.
https://www.greatermanchester-ca.gov.uk/what-we-do/work-and-skills/great…
What can Local Governments do to ensure new affordable homes have affordable energy?
Ensure building regs are high enough to keep ongoing cost down, ideally have higher standards. Follow examples from other areas of the country that have successfully lobbied government.
What is the potential for hydrogen transport?
There is significant potential for hydrogen in transport, especially in the heavy vehicle end of the spectrum where electrification solutions are difficult. This includes things like HGV's, refuse trucks, buses, and trains. Hydrogen fuel cell vehicles exist today (Cadent has some) and are expected to expand as hydrogen provides a good alternative for vehicles that need the convenience of rapid refuelling.
A question for all speakers: you mention the need of a bigger skilled workforce to be able to drive change quickly enough to meet targets. How do you plan to train a large number of workers to achieve this?
GMCA recognise this is a challenge in building skills for our green economy. For many areas such as retrofit the skills need is very closely linked to the market. To ensure employer engagement in upskilling the current workforce and ensuring employment a careful balance needs to be struck between the pipeline of work and skills creation. GMCA have a skills action plan for retrofit which will support developing skills closely linked to pipelines of work with GM housing providers and the willing to pay private market. This will test training approaches which will be scalable as the market develops. The approach has been developed with a variety of sector specialists and pulls together as much intelligence and best practice as possible around developing talent and skills needs for the green economy. Taking an evidence-based approach from employers and other industry experts will ensure we develop an agile and collaborative approach to building the skills we need in GM.