In the next of our Greater Manchester Green Summit 2022 preview blogs, Tina Gandhi, Principal Environmental Strategy Officer at GMCA, discusses her recent visit to the Sustainable Materials Innovation (SMI) Hub in Manchester.
---
One Friday afternoon in July, I was invited to the recently opened Henry Royce Institute to attend an event titled Good Cup Bad Cup at the SMI Hub on the sixth floor. The event was attended by local café and restaurant owners and staff, all keen to make changes to their businesses to accommodate more sustainable materials. This help to local SMEs is provided for free. The workshop was recorded and will be accessible to other organisations and businesses for free.
From June 2022, single-use plastic items, including cutlery, plates, stirrers, polystyrene cups and food containers, have been banned in Scotland, with the rest of the UK likely to follow suit.
The SMI Hub was founded by the Henry Royce Institute for advanced materials in 2020 with funding from the European Regional Development Fund to support the growing need to combat plastics pollution increasingly associated with major world cities.
The SMI Hub's current focus is supporting businesses in Greater Manchester with their use of plastics but Royce's vision for the Hub is much greater. Their future plans include the intention to offer support at a national level and to create sustainable solutions for many materials, driven by the need for a more circular economy.
Prof Michael Shaver, the Director of the Hub gave us all a warm welcome and explained the purpose of the Hub: to assist local SMEs. His team of experts delivered an informative and extremely useful session. Suggestions to reduce single use included:
Buy for end-of-life – contact your waste management company to understand what happens to your waste and what they can and can't accept​
Eliminate single-use stirrers, replace with reusables, for example a metal spoon​
Provide lids and straws only when requested rather than by default​
Eliminate single-serving packaging, for example sugar packets.
Re-Use was also discussed as an important factor to be considered:
It's estimated <5% hot drinks are sold in reusable cups, despite two thirds of customers owning a reusable cup. Michaela Kiernan, Business Engagement Coordinator went through ideas to incentivise re-use, such as levy charges on disposable cups vs. discount for reusable​ and loyalty card stamps for reusables, and deposit return schemes.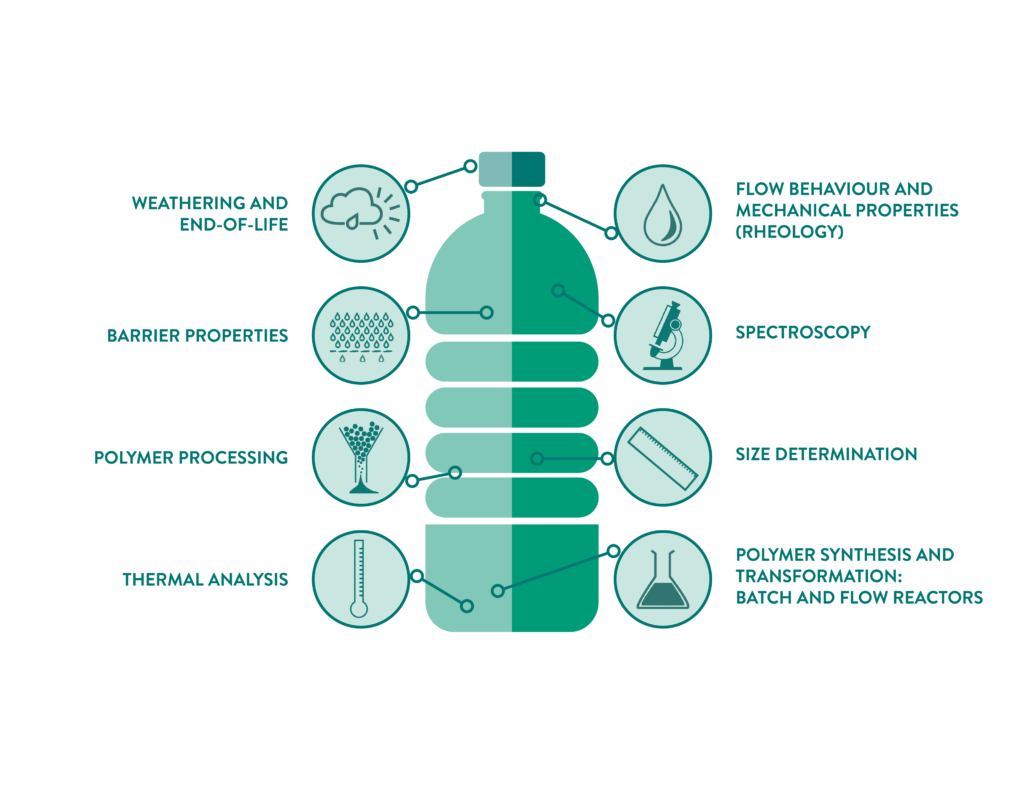 The work of the SMI Hub is not limited to the hospitality/food industry, their wide array of case studies reflects that they have and can assist a wide variety of SMEs in Greater Manchester from fitness businesses looking to source sustainable skipping ropes to sustainable materials for a circular phone case: Our Experience – SMI Hub
If you are an SME based in Greater Manchester, with fewer than 250 employees you may be eligible for free assistance from the SMI Hub see: Services – SMI Hub
They offer three interlinking services for businesses looking to make a change in their use of plastics: advice, assess and innovate.
This includes free sustainability advice, access to materials assessment facilities and innovation support to bring new products or materials to market.
Tina Gandhi, Greater Manchester Combined Authority