In the run up to the Greater Manchester Green Summit, we're previewing what to expect on the day and hearing from our partners.
---
As a top three sustainable university since 2013,[1] Manchester Met is proud to support Greater Manchester's target to achieve carbon neutrality by 2038.
That's why we're equipping every graduate with the knowledge and skills to become change agents for sustainability and create a greener Greater Manchester and beyond.
By 2026, every programme at Manchester Met will have Carbon Literacy and Education for Sustainable Development embedded. This will arm our future green workforce with the skills they need to make a difference.
How can learning for a sustainable future help tackle environmental challenges?
As a university, one of the most significant impacts we can have is on the graduates who leave us.
It's our duty to harness the power of the 41,000+ students[2] who attend Manchester Met, equip them with sustainability knowledge and best practices, and empower them to drive change in their future workplaces and local communities.
There's even more of an urgency for us to create change agents in the North West, as Greater Manchester has an ambitious carbon-neutral target to hit. So, it's vital that we educate our students and equip them with green skills as quickly as possible.
The work to embed learning for a sustainable future into our programmes has already begun. From a 2022/23 internal survey at Manchester Met, 79% of returning students indicated that they're gaining knowledge and skills related to sustainable development as part of their course.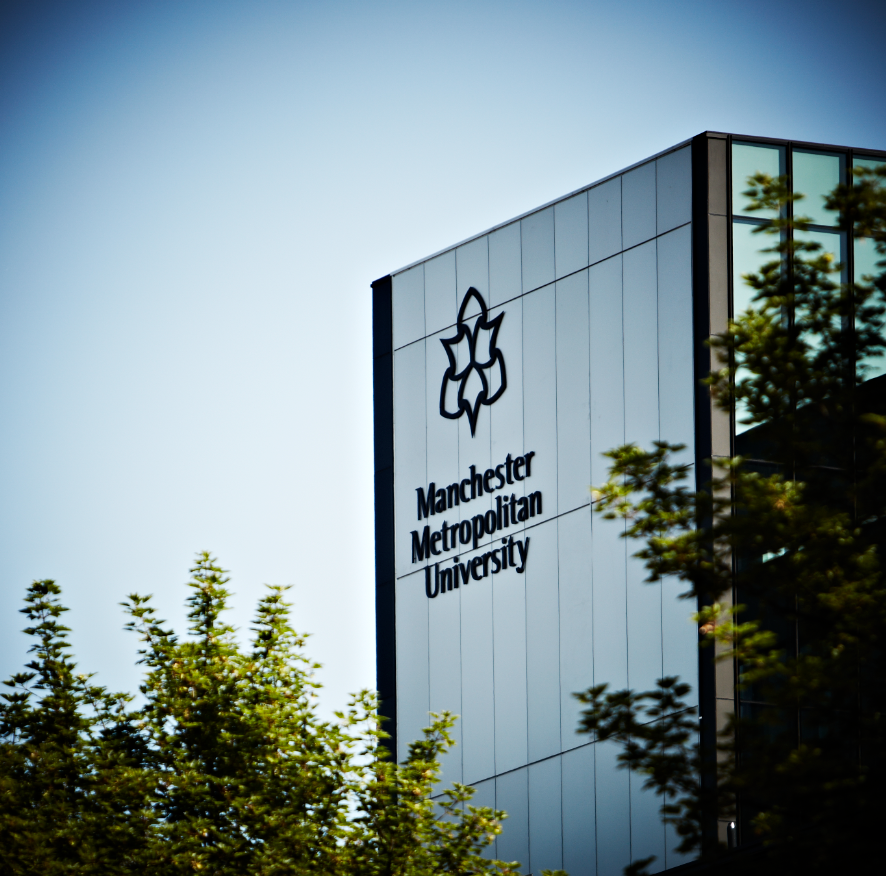 Why should organisations recruit with green skills in mind?
To help reduce carbon emissions and create net-zero policies that deliver, it's critical that organisations recruit staff with sustainability knowledge.
The North West Net Zero Skills Charter, which is designed by Manchester Met and its partners, helped to outline the skills and capabilities that are most important for businesses seeking to recruit new workers.
The Charter aims to help employers understand what's needed of them to support net zero and prompt their commitment to upskill the region's workforce—which could help create and safeguard up to 300,000 jobs.
Sustainability practices are crucial for recruiting and retaining top talent. According to a survey by Prospects at Jisc, 86% of graduates said it was vital that the company they work for has a positive environmental impact, and 85% said it's important they have sustainable practices.
Three-quarters said that they would be more likely to apply to a company with strong sustainable practices, and two-thirds said they would stay in a job longer if they knew it had a positive impact on sustainability.
How can employers support learning for a sustainable future in the workplace?
Learning shouldn't stop once employees join the workplace. Businesses should recognise people's existing skills and capabilities and try to build on those.
Flexible learning programmes like higher-level and degree apprenticeships can be ideal for upskilling staff already in the workplace. As the leading university provider for degree apprenticeships,[3] Manchester Met is excited to launch its new Corporate Responsibility and Sustainability Practitioner Apprenticeship, with the first open cohort starting in 2024.
This higher-level apprenticeship lets learners be a social conscience for their organisation. Apprentices will help to innovate and drive ambitions for social and environmental change and make these a reality across their organisation.
Robert McCullock—one of our Greater Manchester Green Summit panellists—is a prime example of an apprentice making a difference. Rob is a seasoned sustainability expert with over five years of experience in the logistics industry.
Having recently completed a Chartered Manager Degree Apprenticeship with Manchester Met, Robert's standout achievement includes improving waste diversion rates by changing mindsets and leveraging stakeholder support within logistics.
As well as Robert, you'll also hear from Summeya Ijaz at our Green Summit panel session. Our recent graduate is now working as a Sustainability Advisor at Positive Planet.
What brings Manchester Met back to the Green Summit for the fifth year running?
Many of us are aware of the problems facing our climate and know the solutions. But we cannot make significant progress unless we come together as a collective.
That's why the Green Summit is a crucial event. It gives people an outlet to talk about sustainability, share best practices, and agree on how the city region can meet its ambitious targets.
Our hope is that delegates will leave the Green Summit feeling able to deliver on those solutions, empowered to be the change agents our region needs, and supported to take action.
---
[1] People & Planet University League
UK's number 3 sustainable university 2022/23
[2] HESA data 2020/21, includes students on distance learning and accredited courses at partner institutions
[3] 2019, 2020, 2021, 2022 and 2023 (RateMyApprenticeship 2023), Ofsted Outstanding 2018 and 2022