---
British Gas is a committed and proud supporter of this year's Greater Manchester's Green Summit. We are very much looking forward to playing our part in accelerating action within Greater Manchester, sharing our best practice and knowledge, and showing our commitment to helping reach the 2038 target.
One of our net zero goals is to support our customers with their net zero journey by helping them become more energy efficient. We have the largest energy engineering workforce in the country and are hiring 3,500 apprentices this decade, alongside upskilling our existing engineers with new green skills. These are the engineers who will install and maintain the electric vehicle charge points, insulation, solar panels, hydrogen ready boilers, heat pumps and more that will be needed in Greater Manchester to reach the 2038 net zero target.
We know that achieving net zero is going to require significant changes to how we live and consume energy, and at British Gas we have the experience and the expertise to help our customers through this energy transition, just as we have for previous energy transitions. To do this, we're working with communities up and down the UK to help them navigate this change, partnering with others, delivering trusted products and services, championing the best technology and providing expert advice.
We are committed to taking action and supporting Greater Manchester's ambition to accelerate their delivery of the 2038 plan. One way we are doing this is through running local events in locations such as the Trafford Centre, where we recently had the team on hand to questions about decarbonising homes.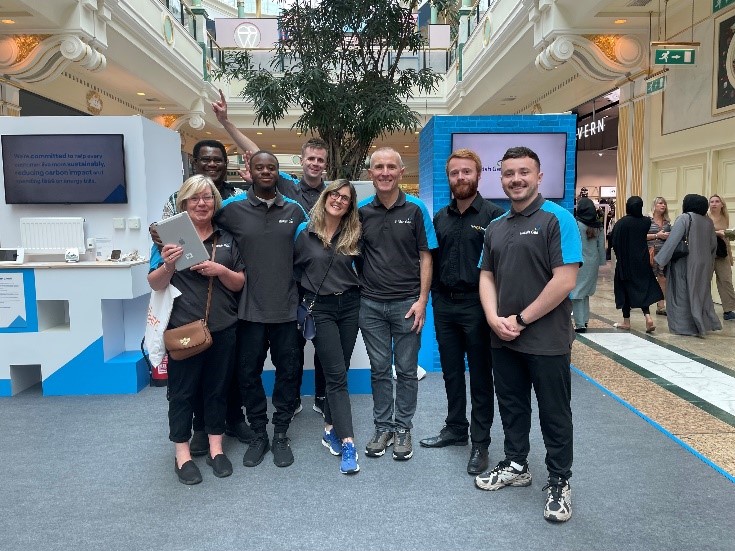 We have plans to do more across Greater Manchester, so please speak to me and the team at the Green Summit about how to get involved or get in touch directly at kim.royds@britishgas.co.uk.