NEW Environment Resource for Schools
Greater Manchester Combined Authority worked closely with Transform Our World – a community of educators coordinated by environmental charity Global Action Plan –  to develop a free, online, easy-to-use action planning tool to help teachers and students prioritise the actions their school can take to reduce its environmental impact.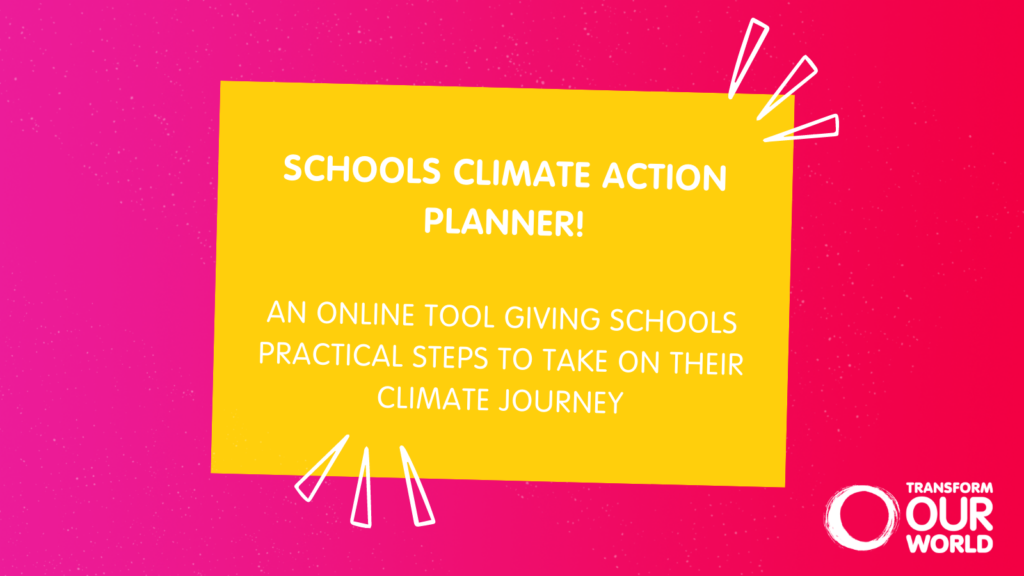 NEW Environment Resource for Schools
Built in collaboration with partner organisations of Transform Our World, the Schools Climate Action Planner points to the best support, resources, and programmes out there to help educators take impactful action across all areas of school life – campus, curriculum, community and culture. Educators need to register a user account with Transform Our World – which is quick and easy – in order to access the tool. The school can then generate tailored plans and get practical steps to help them on their climate journey.
The resources featured are teacher-reviewed and tested to ensure it is as easy as possible for teachers to channel the excitement around climate action into schools-based activities.  Since its launch, 17 Greater Manchester schools have accessed the tool.
Packed full of resources
Hatim Kapacee from Heald Place Primary, one of the pilot schools involved in the development of the resource, said:
"As a result of playing around with the tool I have had a number of meetings with our Schools Business manager about practises and catering providers. It has opened-up a dialogue.  It's a starting point and sets you off on the right track.  It saves time and contributes to staff wellbeing as well, it's a really important piece of work. In the past there was an eco-champion where lots of work fell on one person, but with this tool this can fall on any member of staff and this tool, with all of the background knowledge, makes it much easier."
The Schools Climate Action Planner tool helps schools:
Reduce their carbon footprint and help them on their journey to zero
Identify actions across the school's campus, curriculum, community and culture, showing a wide range of options to reduce their environmental impact
Help everyone in the school community understand the issues surrounding the climate crisis and what they can do to take action
Help students and staff learn and build skills for the future, whilst supporting personal wellbeing and mental health through taking action to protect our planet.
We would love you to help us spread the word about the Schools Climate Action Planner to your school networks, keeping young climate activists engaged and providing teaching staff with solutions and tips to do more for their pupils and schooling community.
Reduce your school's carbon impact!
Get started today with the Climate Action Planner. An easy-to-use action planning tool to help teachers and students find the various support, resources, and programmes that is out their to bring impactful environmental action into the classroom and school
Click here to view