Fulfilled is the brain child of Abbie Sellers
Nestled in the picturesque town of Ramsbottom, Fulfilled is a pioneering shop that is leading the way in creating a 'single use plastic' free town.
Abbie is a person on a mission to inspire and educate others to reduce their plastic waste footprint through sustainable shopping habits. Abbie has a background in conservation charity work, so has first-hand experience on the destructive effects of plastic pollution on ecosystems.
Abbie says "the problem of plastic pollution was on my mind a lot, and I wanted to do something that would make a positive impact".
She opened Fulfilled on the 1st September 2018 and has already inspired customers to make both simple and radical changes when it comes to packaging. Abbie explains that many customers "don't realise the scale of the issue and their own impact. For example, women choosing reusable sanitary products can save around 5000 disposable products from being used in just half their life time".
The benefits
Since opening Fulfilled, Abbie has kept track of the amount of plastic customers have saved by not buying into disposable packaging, and rather investing in sustainable long-term replacements – such as reusable coffee cups and metal straws. She has calculated that a whopping 92,760 pieces of plastic have been saved from entering the waste system – and this is just since 1st September last year!
Plastic Free Ramsbottom
That's not all, she is also part of a campaign group made of residents and businesses called Plastic-Free Ramsbottom, created by councillor Kevin Thomas. They are working with Surfers against Sewage to gain accreditation by meeting different targets around reducing single use plastic. If they achieve their aims, Ramsbottom would be the first town in the North West to hold the prestigious title of Single Use Plastic-Free Town. Plans to work with a number of local community groups and businesses in 2019 are already in place to build momentum for the campaign.
"Becoming a 'single use plastic-free' town can only be achieved if we work together. Ramsbottom is a perfect example of this and how we can make a huge difference and inspire others to follow" says Abbie.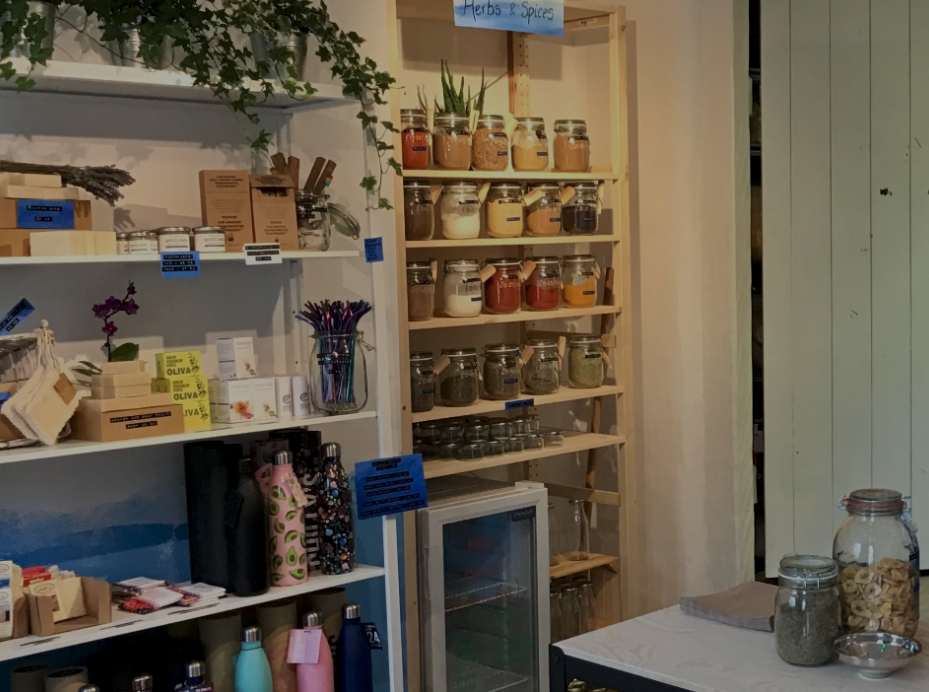 Greater Manchester has launched the first city-region wide plan to drive down avoidable single-use plastics!
PlasticFreeGM asks businesses, organisations and individuals to pledge to take action to reduce avoidable single use plastics across Greater Manchester. PlasticFreeGM works with campaigning partners to provide information and advice to guide more sustainable choices. A number of sector specific campaigns are taking off to offer relevant support and information on reducing single use plastics.
Read more