The UK Government has now put into force the ban on plastic straws, stirrers and cotton buds following its delay due to the Coronavirus outbreak
From 1st October, single-use plastic straws, stirrers and cotton buds following its delay due to the coronavirus outbreak.
The ban which was originally due to come in force in April now makes it illegal for single-use plastic straws, cotton buds and stirrers to be sold or supplied. Disabled people and those with medical conditions will still be able to request a plastic straw when visiting a pub or restaurant, they will also be available in hospitals and can be purchased from pharmacies.
Ministers have also confirmed that the single-use plastic bag charge will be increased to 10p and extended to all retailers from April 2021.
Other key government actions on plastics include a ban on microbeads, consulting on introducing a deposit return scheme and a new tax on plastic packaging which does not meet a minimum threshold of at least 30% recycled content from April 2022 to encourage greater use of recycled plastic.

Environment Secretary George Eustice said "The ban on straws, stirrers and cotton buds is just the next step in our battle against plastic pollution and our pledge to protect our ocean and the environment for future generations."
"We are already a world-leader in this global effort. Our 5p charge on single-use plastic bags has successfully cut sales by 95% in the main supermarkets, we have banned microbeads, and we are building plans for a deposit return scheme to drive up the recycling of single-use drinks containers."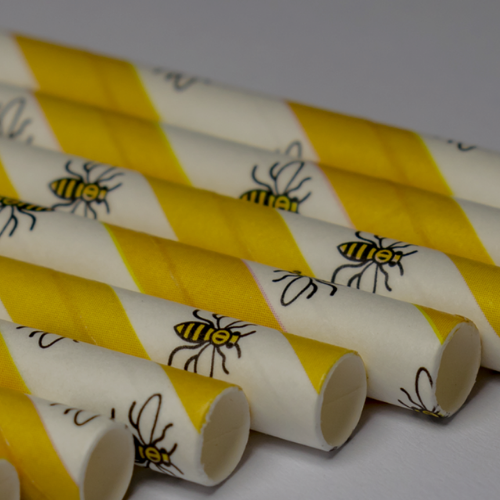 Did you know?
Every year in England we use 4.7 billion plastic straws, 316 million plastic stirrers and 1.8 billion plastic-stemmed cotton buds.
Source: Marine Conservation Society
Greater Manchester has launched the first city-region wide plan to drive down avoidable single-use plastics!
PlasticFreeGM asks businesses, organisations and individuals to pledge to take action to reduce avoidable single use plastics across Greater Manchester. PlasticFreeGM works with campaigning partners to provide information and advice to guide more sustainable choices. A number of sector specific campaigns are taking off to offer relevant support and information on reducing single use plastics.
Read more