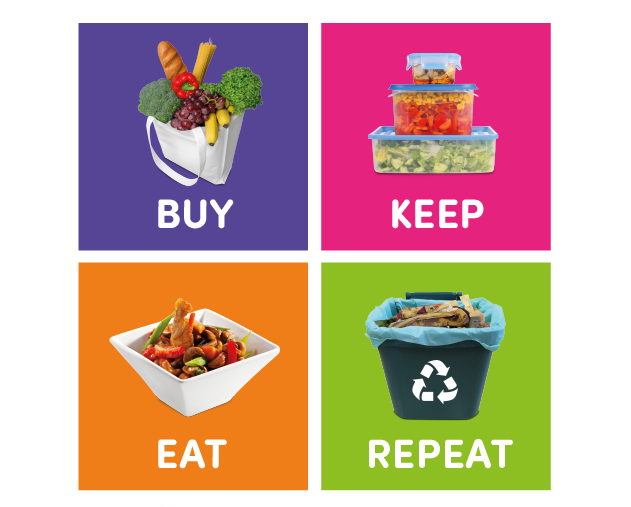 Buy, Keep, Eat, Repeat
Over a ¼ of waste in the general rubbish bin at home is food. Keeping food out of the bin is not only better for the planet but it's better for your pocket too.
How you can help. Use up your leftovers, freeze what you don't use, and plan before you buy. Your wallet will be healthier too! Follow these 'Buy, Keep, Eat, Repeat' tips, to help you plan meals, store your food right, use up leftovers and recycle food in your food caddy or bin!
Find out more
Love Food Hate Waste
Save the planet, save your food. The average family of four can save just over £60 per month by reducing their food waste. From shop to home – we can all make a difference.
Find out more
Action on Food Waste
WRAP is inviting businesses to participate in whole chain food waste reduction plans (WCPs), working together across the supply chain to take joint actions that reduce farm to fork food waste.
View
Guardians of Grub
Wasted food eating into your profits? Help your business, the environment and the community by using the Guardians of Grub Cost Saving Calculator and find out how much money you could save. let's take a stand against wasted food.
View
Good Food Greater Manchester
Good Food GM  brings organisations together to help our city-region strategically improve our food system. Together, we're tackling issues including procurement, food poverty, waste and environmental impacts.
View